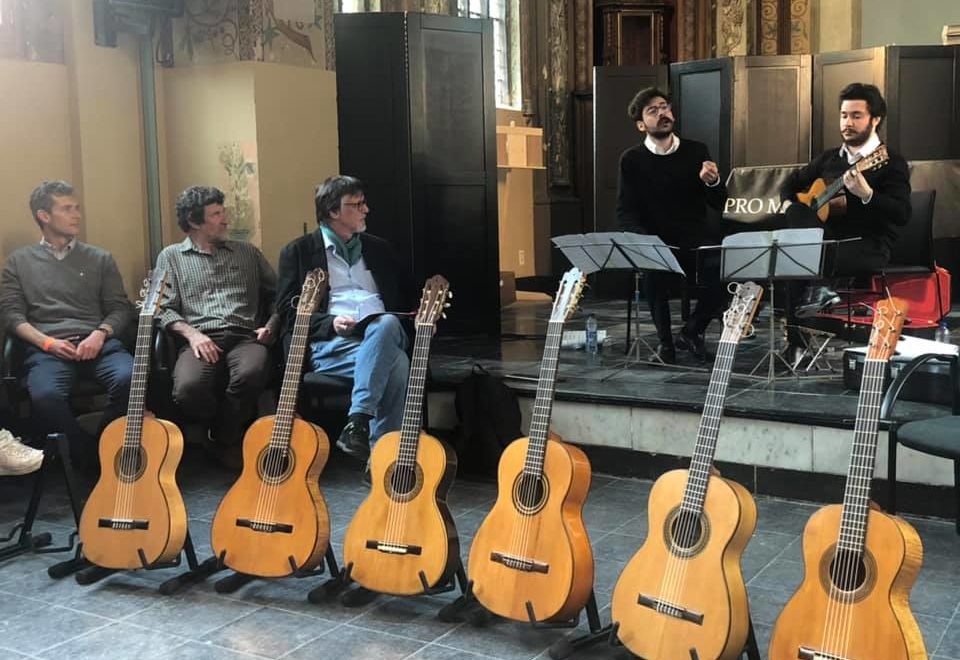 We recently had the pleasure of exhibiting six rare Vincent Arias guitars  (1894-1895) instruments at the Lier "Spring Break Symposium", a rare occasion to appreciate the craftsmanship and beauty of these guitars. The event included a discussion with leading experts in the field, who provided valuable insights into the history and significance of these instruments.
As part of the event, we also supported a concert by the talented guitar duo of Alberto Santina and Alberto Rassu, who performed with two original Vincent Arias guitars from 1894-1895. The audience was treated to a truly unique experience, as they had the opportunity to hear the exquisite sound of these instruments in person.
We are pleased to share a recording of the duo's performance, which showcases the incredible tonal qualities and musicality of these instruments. We believe that events like these are essential for preserving the legacy of guitar making and playing, and we are committed to promoting and supporting the work of talented luthiers and musicians.
Music by Arcas, Tarrega and Rodrigo and discussion between guitar makers and performers about these guitars.